Meet Yaris, the interactive pet desk lamp. Stroke its back to turn the light on, stroke again and it intensifies. Tickle its chin and it will tilt its head, changing the beam from focused to ambient. Sensors on the 3D-printed spine under Yaris soft textile skin respond to the user. In this way, a sense of intimacy is added to an otherwise inanimate object.
The shape may resemble an archetypical desk lamp, but its behavior is something else: this lamp has its own personality. It enjoys your company and even seeks your attention every now and then. Over time Yaris has the potential to become a loyal pet friend that lights up your day.
Yaris is made in 2 textile- and color combinations: Soft Beige and Gentle Grey.
Software and engineering by Guus van der Sluijs.
Cover photos by Studio Say Cheese
Fabrics sponsored by FEBRIK
MIX Magazine - issue #53 (print + web 2018)
FRAME - Jan/Feb issue #114 (print + web 2017)
Omroep Brabant (web, 2016)
Yaris was shown during Dutch Design Week 2016 and Bright Day 2016 (selected Best of DDW'16).
"They exemplify an industry-wide shift from inanimate objects to responsive companions."
FRAME issue #114, 2017. Read article here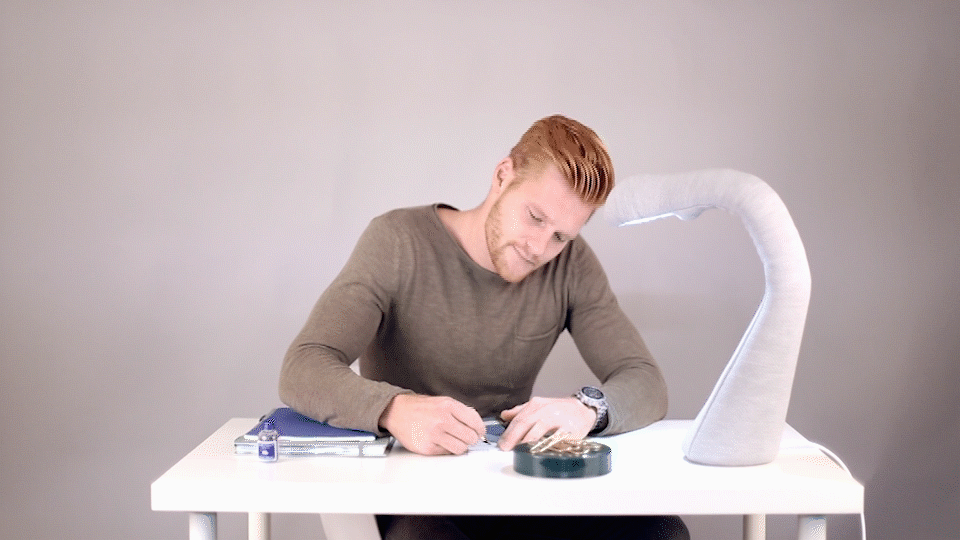 Could we learn to care for our desk lamp in the same way that we care for our pet?
First step was to analyse the pet-owner relationship and how it could be translated into a product. Numerous scenarios were explored before deciding on the desk lamp. The goal was to give life and emotion to this highly functional product.

• Controlled by touch
• Level of unpredictable behaviour, personality
• Movement
A miniature spine was made to test movement and controlling the light using a capacitive touch sensor. By stroking or holding on the copper tape, actions as movement and light intensity is controlled.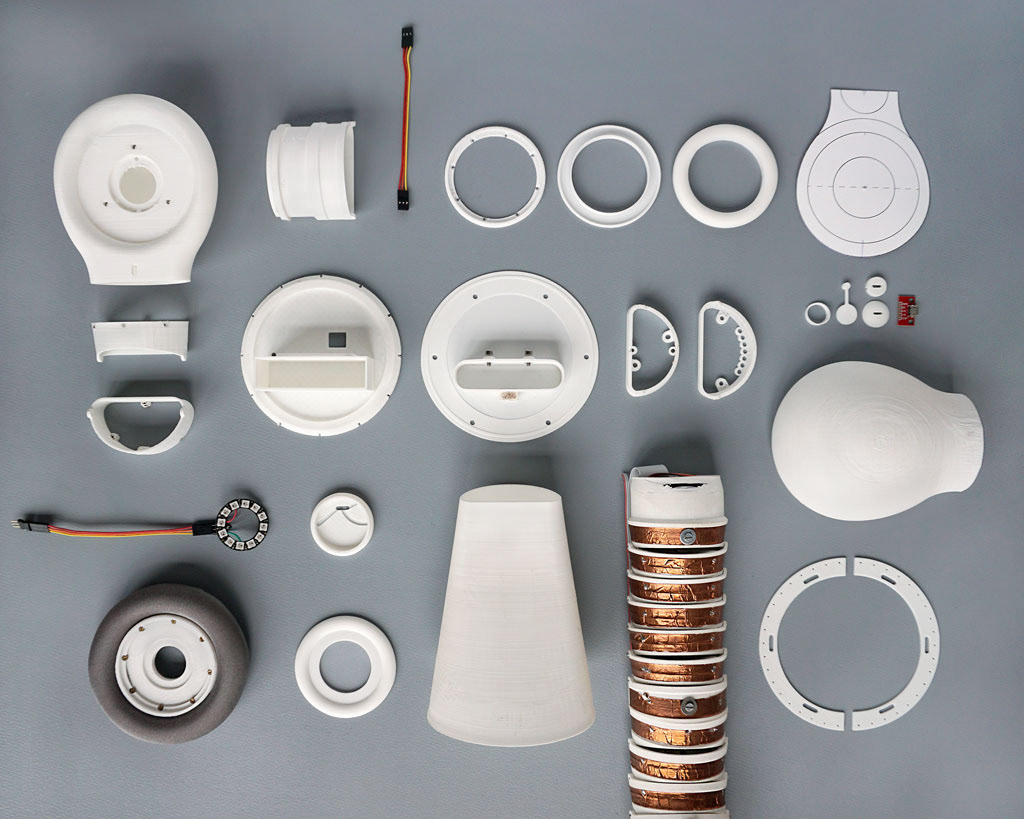 1:1 prototyping and engineering of the spine
The design is built up of several elements such as head, spine, foot, battery box etc. The challenge was to combine all parts. Based on the designed shape, Guus engineered the spine and it's segments. The goal was for the spine to move from two points (see illustration). In total 4 versions were made, improving the pulling mechanism with each version. One major obstacle was controlling the radius. In the end a compromise on the shape was made in favor of the movement.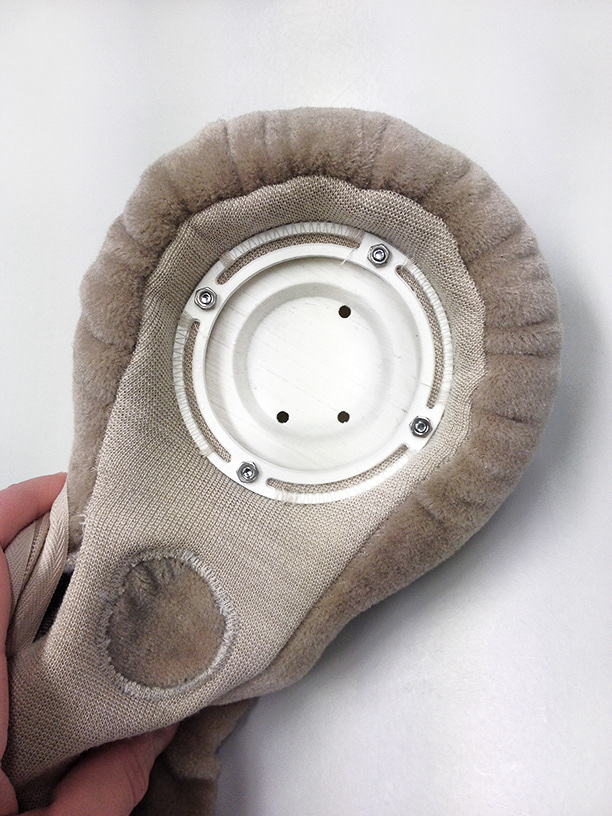 Stretch textile is used as 'skin' over the 3D-printed body. It proved to be a great challenge to get the right fit, - tight enough for the shape, but loose enough for the spine to move. Screws pin the fabric down around the foot and head. The textiles are chosen for their texture and small hairs (beige version). The direction of the hairs also help indicate what way to stroke. The textiles add a soft feel, without being too literal with the pet metaphor.
Yaris at Dutch Design Week 2016.
Yaris featured in MIX Magazine, issue #53. © 2018 Colour Hive